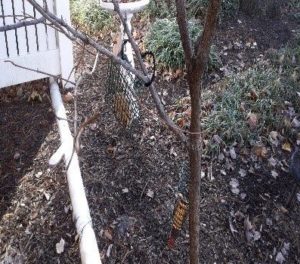 Natalie Grebe
Recently I had a scheduled assessment at the Goddard School in Chadds Ford.  As I walked toward the building a sign caught my eye: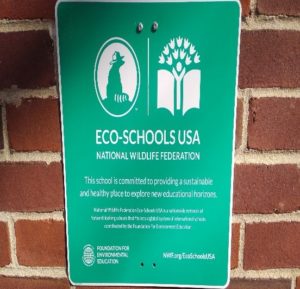 Although I've visited numerous schools in PA, I had never seen one designated as an Eco-School. I suppose that with my personal interest in gardening and bird watching, my interest was more than piqued.
When I entered the classroom I was to observe, I noticed a window looking out into a garden area. On the windowsill was a pair of binoculars, which a student picked up soon after I settled in. She looked through the binoculars and I heard her say, "Oh, it's a finch". Growing more curious, I took a closer look. On the wall near the window were photographs of birds and other creatures native to our area. One of the photos showed a gold finch. When I had a chance to speak to the teacher, I had to compliment her on the wonderful pictures and of course, ask about the sign.